Dental Clinic of Chantepoulet in
Geneva Cornavin
The Clinique dentaire de Chantepoulet is located in Geneva, 2 minutes walking distance from Cornavin train station.
We will receive you for any kind of oral health matters, wether it is for a dental emergency, dental cleaning (scaling), whitening, preventive or aesthetic dental cares, orthodontics, dental surgery or implant.
Our team is composed of dental hygienists, dentists, an orthodontist and a dental surgeon specialized in wisdom teeth extraction and implants.
Our dental practitionners work all together in order to provide the best treatments according to your oral health and needs. We will welcome you in a soothing, warm and kind atmosphere.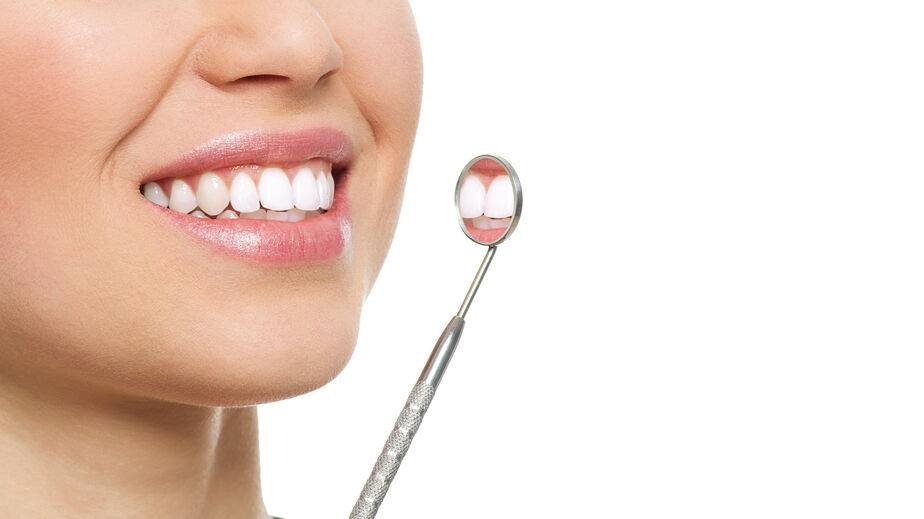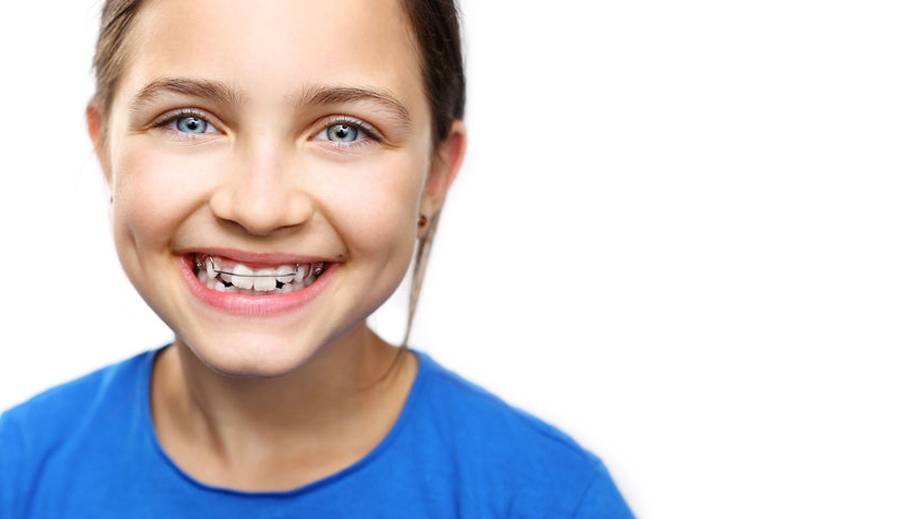 Dental Emergency within 24h
We offer dental emergency services within 24h in a warm and friendly environment.
Appointment booking available online at any time, by Whatsapp, on the phone or by e-mail.
No matter your dental emergency, wether it is for a toothache, a sensitive gum or tooth, a dental abscess, bleeding gums, broken tooth or any other issues, our dental practionners experts will be here to help you!
A multidisciplinary team
We offer to children and adults any kind of oral health cares, wether it is for a dental cleaning (scaling), global/annual check-up, whitening, preventive and aesthetic dental cares (veneers), orthodontics (invisalign), dental surgery or implants. We will always provide the most precise, durable and adapted treatments according to your oral health condition and needs. We make sure to take the necessary time to answer your questions and explain all the possible treatments options, in order for you to make the right decision for your health.
High-End Technology
Always caring about providing to our patients high-end and accurate dental treatments, we will take advantage of the latest technologies such as 3D scan come beam, CEREC, optical impressions etc… Most of our dental treatments are perfomed under dental loupes or a microscope to give you most efficient treatments
Dental Treatments

and Care at the Dental Clinic of Chantepoulet
Read our patients'
feedback
Cabinet dentaire incroyable !Réception : Catherine est archi sympa et arrangeanteHygiéniste : Aurélie au top, en plus elle chante très bienAssistante dentaire : Zainne est cool (et jolie) :-)Dr : Arthur également très sympa et professionnelDr : Bernardino, dentiste incroyable, très doux, très calme et hyper pro.A noter également la transparence totale au niveau des prix ! Pour moi cela a même été moins cher que le devis original.Encore merci beaucoup pour tout

A l'arrivée les réceptionnistes accueil chaleureusement, le cabinet est très esthétique. Mais surtout le Dr Bernardino est sérieux, de bon conseils, les soins sont fait sans aucune douleurs! J'ajouterais qu'en plus les prix sont honnête pour une super qualité de soin. Merci beaucoup!

kenzokinois
10:36 23 Nov 22
Since I was young I was frightened to death going to the dentist. I can say that Dr Salim is a fantastic practician. I had several surgeries at Clinique Dentaire Chantepoulet, same with Ms Phan who is in charge of mouth hygien, and never I felt any pain. Great thank you to both of them and all the staff!

Kevin Gaedecke
16:23 14 Nov 22
Service impeccable, clinique très propre, staff compétent et ultra serviable. Prise en charge professionnelle dès la prise de rendez-vous, au traitement dentaire, en passant par l'accueil à la réception.Aurélie est une professionnelle motivée, à l'écoute, qui nous met en confiance dès les premiers instants.Petit plus: sa playlist est top!Sans compter les tarifs très concurrentiels sur le marché.Bravo à toute l'équipe!

Vanessa Llodra
16:27 08 Nov 22
Une clinique avec des professionnels qui redonnent foi en la profession : de l'accueil aux praticiens, une équipe au top !Après des mauvais diagnostics et des prise en charge bâclée en France, je suis ravie de leur travail.Un merci particulier au docteur Bernardino ainsi qu'à Aurélie pour leur douceur, leur bonne humeur et leur travail !

Coralie Monnier
11:30 01 Nov 22
Excellent dentiste. Le personnel est très professionnel. On peut y aller en toute confiance. Équipe très sympathique et à l'écoute du client. Dans cette clinique ce qui compte c'est le soin au patient qui est de très bonne qualité. Je recommande vivement.

Marie Kwasnicka
07:35 30 Oct 22
Excellent clinique dentaire. Une équipe à l'écoute et très professionnel. Je recommande sans hésiter. Merci

Christelle Belloir
15:08 19 Oct 22
Je suis plus que ravie de ce cabinet dentaire. J'ai eu le meilleur détartrage de ma vie. Hygiéniste plus qu'excellente !Les locaux sont beaux et propres !Personnel au top, grand merci aux secrétaires qui ont réussi à endormir ma fille !!!

Mouhassin Nadia
19:11 30 Aug 22
Reçue en urgence par le docteur A.Salim et son assistante.Merci à vous deux pour votre accueil, pour votre écoute, et j ai presque pas eu malJe recommande vivement ce cabinet dentaire. Merci à vous

أفضل عيادة أسنان في جنيف.تعامل راقي وشغل احترافي وجودة عالية وخدمة أكثر من ممتازة.شكر خاص للدكتورة وفاء بن سلطان 💐best dental clinic in Geneva.High-end treatment, professional labour, high quality and more than excellent service.Special thanks to Dr. Wafaa bin Sultan 💐

Eng. Ali Al-Athba
17:27 11 Aug 22
Excellent service. Receptionist has been very friendly and Doctor Soltana and everyone have been very professional. Highly recommended.

Patrick Yeo
16:20 08 Aug 22
Je ne sais pas par où commencer dans mon ravissement total: le personnel très à l'écoute, visages souriants, mots attentionnés, le dentiste Dr.José Bernardino est plus que excellent, je m'en méfiais vu son jeune âge, je le recommande vivement, un expert dans son domaine, très calme et très pro. Cette clinique est celle d'un rêve, rien à leur reprocher, je la recommande maintenant à tous mes amis et je souhaite à leur institution beaucoup de patients, car on y est choyés, compris, pris en charge de A à Z! TOP!!! Et dire que je suis allée par hasard pour un cas urgent d'une dent très infectée un samedi, mais j'ai continué mes soins et je compte encore le faire! MERCI INFINIMENT à eux!

Mladenka Perroton
06:20 06 Jul 22
Ce cabinet m'a réconcilié avec les dentistes. Tout est parfait et le personnel fait preuve d'une bienveillance inestimable. Merci à eux et je recommande vivement ce cabinet

sarah maudez
07:46 05 Jul 22
Ambiance détendue et agréable. Aurelie est une hygiéniste au top, elle prend le temps pour vous, est très aimable.

Nadia Malek
17:21 19 May 22
Merci pour la gouttière de contention faite pour la nuit ! Elle ne m'empêche pas de dormir et j'ai retrouvé ma tranquillité d'esprit après une malheureuse aventure dans une clinique dentaire genevoise très peu soucieuse de ses patients !Merci au Dr. Bernardino et à toute l'équipe de cette clinique qui l'a compose !

Elodie Portelli
12:34 11 May 22
Appelé hier pour douleur dentaire = rendez vous en urgence fixé pour ce matin 08h.Phobique des dentistes j'ai été pris en charge comme nul part ailleurs, vraiment impeccable. La dentiste est magique, anesthésie locale indolore, je n'ai pas senti la piqûre. Dentiste et assistance vraiment géniale super sympa et surtout efficace.Je réalise maintenant que je n'ai reçu aucune information sur les tarifs et les soins reçu mais franchement tant pis... la santé dentaire n'a pas de prix...

Willy Soares
11:12 11 May 22
Excellent service and with a smile from reception to dentist work, thank you so much for taking me at such short notice I will definitely recommend !

Daniela Christina
12:57 14 Apr 22
Professional staff, excellent service. Me and my wife were treated by doctor Soltana and she was really good doing her job. I highly recommend her

Mohamed Amine Benzaoui
11:04 01 Apr 22
Un cabinet dentaire exceptionnel, personnel très attentionné, à l écoute, rassurants.Lieux accueillants, réceptionniste aimable et professionnel, café thé sont proposés, un côté décontracte qui rassure.Une grand merci à l hygiéniste (mlle où Mme Aur….) je sais pas si je peu cité des prénoms mais cette gentille hygiéniste m a redonné confiance, très douce et très compétente.Un deuxième grand merci à la doctoresse pour sa gentillesse et ses compétences.Merci aussi aux assistantes, gentilles et proEn deux mots : tout parfait 👍

Ramon Navarro
20:56 15 Mar 22
Excellent et service impeccable, dentiste très gentil et à l'écoute, coût raisonnable. Je reviendrai pour sûr

Best service ever and great value. My teeth have never been so clean and I learned a lot. Very kind and professional people, easy to book...

Clémence Vauzelle
19:31 10 Mar 22
Je suis très contente du suivi des mes enfants. La clinique est très bellement décorée et son personnel très accueillant et bienveillant.

Natalia Cubilla
14:37 03 Mar 22
Excellente qualité du disponibilité et bienveillance. Un environment convivial combiné avec professionalisme duquel est très apprécié. 🐯

Mervat Kamal Darwish
14:25 23 Feb 22
Une expérience client unique ! Enfin on peut presque se réjouir d' aller chez le dentiste ! Pas de douleur, ambiance chaleureuse, douceur dans le traitement et explications pour comprendre ce qu on nous fait. Emplacement central également. Très satisfaite !

La prise de rendez - vous, la qualité de soins étaient remarquable. J'y retournerai en cas de besoins - j'espère cependant que cette fois pas en urgence mais juste pour un contrôle LOL

Elizaveta Patko
10:29 07 Feb 22
Franchement, j'ai fais une recherche je suis tombé sur cette clinique, et pas mal de gens m'ont conseillé d'autre, mais mon intuition me disais celle la, et j'ai eu raison, ils sont Top , premier rdv très bonne impression.Je suis super contente. 😊😊 Recommander à 100%

Ermira Sahiti
16:52 24 Jan 22
Clinique agréable et personnel très sympathique, j'ai rarement passé un aussi bon moment chez un dentiste 🙂

Loic FELISAZ
09:57 24 Jan 22
J'ai profité de l'offre à 100CHF pour un détartrage. La clinique est super bien située et dès mon arrivée l'accueil fut très professionnel et chaleureux ! L'hygiéniste a été superbe et le cabinet est très moderne. Je recommande à 100%, j'y retournerai c'est sure !Merci pour l'accueil et le service parfait (:

Une clinique où l'on vous accueille à merveille et un personnel compréhensif. Je la conseille à quiconque se sens angoissé avant d'aller chez le dentiste.Merci encore à eux pour l'accueil et les conseils.

J-jey PunkyKoncept
17:31 03 Jan 22
Très professionnels. Accueil chaleureux. Dentiste très douce ce qui met le patient en confiance. Je conseille cette clinique.

Scalabrino Salvatore
13:02 03 Jan 22
Service de grande qualité! Professionnalisme, compétence, relation de confiance, empathie!Je remercie particulièrement Dresse Wafa Soltana et je la recommande vivement!

Anelia Ilieva-Desarnaulds
07:16 28 Dec 21
Très bon accueil. Prise en charge avec sérieux, même le week end.Je recommande cet cabinet, le dentiste met son patient en confiance et propose des soins adéquats.