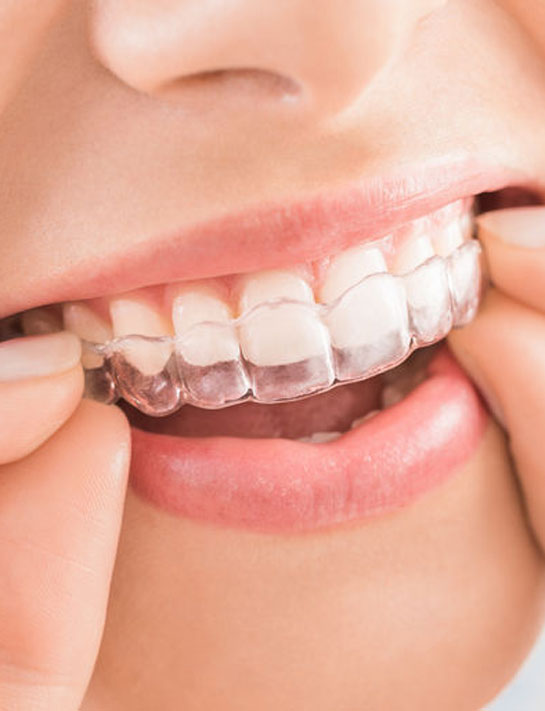 Invisalign is a discreet alternative to braces. Clear aligners are used to realign teeth or close gaps to help you achieve the smile of your dreams. They're custom-made to slowly shift your teeth into alignment.
Here's how it works:
A 3D virtual model of your teeth is created using specialized software
A plan is developed to shift your teeth millimetre by millimetre over several weeks under the supervision of a dental professional
Custom aligners are designed using the virtual model of your teeth
The aligners are replaced at regular intervals as your teeth move toward their final position
For optimal results, Invisalign aligners must be worn at all times during the treatment phase, except during meals. This means you don't have to change your diet. The aligners require daily care and are changed approximately every two weeks.
Treatment times vary, depending on the complexity of your case, but it usually lasts from a few months to two or three years, just like conventional orthodontic treatments.
Want to find out more about Invisalign? Contact us today! A member of our team will be happy to assist you.