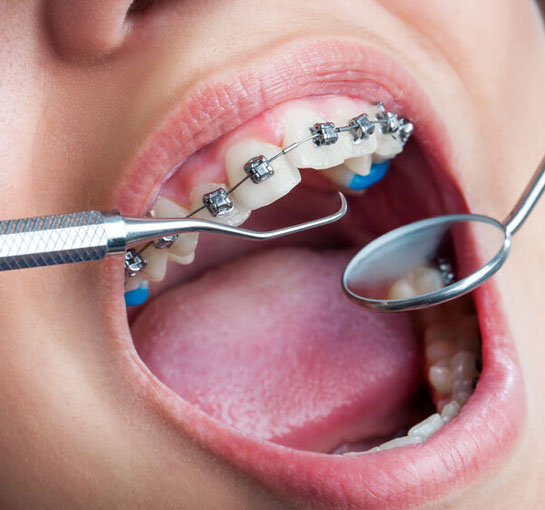 Are you struggling with misaligned teeth and yearning for a solution? Fear not, as it's never too late to rectify this issue and elevate your self-assurance and self-worth. Moreover, in adults, malocclusion problems can lead to more than just cosmetic concerns and may necessitate orthodontic intervention.
With a plethora of choices available, ranging from conventional orthodontics to the latest cutting-edge techniques, deciding on the ideal option can be daunting. Allow us to introduce you to the four most prevalent methods and the numerous benefits of orthodontic therapy for a happier and healthier version of yourself. Come visit our orthodontic clinic in Geneva Chantepoulet, where we offer a thorough explanation of all aspects of the treatment.
The importance of orthodontics for everyone
Orthodontic treatments are not limited to children. With a plethora of treatment options available, adults can also correct their dental alignment. Age is merely a number when it comes to enhancing your smile and safeguarding your health!
What are the benefits of orthodontics?
Orthodontic treatment can help both adults and children achieve their desired teeth position. The process entails the utilization of a customized dental appliance that applies mild pressure to gradually move the teeth to the desired location. The type of appliance used is specific to each person's unique situation.
In essence, orthodontics offers the following benefits:
Preserves and improves overall dental health.
Provides effective treatment options for patients of any age
Elevates self-confidence.
Reasons to see an orthodontist
Orthodontists are the Jedi masters of dental realignment, trained to address a wide range of issues. Whether it's to improve the appearance of your smile or to treat more serious problems, orthodontics plays an essential role in addressing:
Uneven gaps between teeth;
Misaligned teeth;
Malocclusion;
Genetic malformation;
Overlapping teeth;
Desire for an improved smile;
Overall oral health problems due to improper bite alignment
You can rest assured that conventional orthodontics can effectively treat all of these issues
The Role of the Dentist
Dentists are responsible for addressing a wide range of oral health issues, including cavities, missing or broken teeth, periodontal disease, and more. Dentistry is therefore a general term that refers to oral health care services.
The role of the orthodontist
Orthodontists are responsible for aligning teeth and jaws. They are best qualified to provide the most appropriate treatment options for their patients.
The benefits of orthodontics include:
Correction of malocclusion;
Alignment of teeth;
Improved bite alignment;
Enhanced appearance.
What is a dental malocclusion?
Dental occlusion is the positioning of the teeth in the two jaws when the mouth is at rest.
If the interlocking of the upper and lower teeth is correct, then it is referred to as a good occlusion. On the contrary, malocclusion is detected if the teeth are too advanced, spaced or overlapping. A mispositioning of the jaw may be the cause.
There are 3 main types of malocclusion:
Overbite;
Underbite;
Crossbite.
At our orthodontic clinic in Geneva, we offer treatment for all types of malocclusion.
Where can I get orthodontic treatment?
If you're seeking orthodontic treatment in Geneva or its environs, you're in good hands! Our orthodontic clinic, Chantepoulet, conveniently located near the Cornavin train station in Geneva, boasts a team of skilled professionals comprising dental hygienists, dentists, an implant surgeon, and a highly qualified orthodontist.
Schedule an appointment with us to receive top-notch dental care and orthodontic treatment.
What are the 4 main types of orthodontic appliances?
Our orthodontic department at the Geneva Chantepoulet dental clinic offers a range of top-quality appliances to suit your orthodontic needs. Whether it's clear braces, metal braces, more discreet options, or Invisalign clear aligners, we have the expertise to guide you towards the best option for your individual case.
Metal braces
Metal braces, also known as metal brackets, are a popular and cost-effective orthodontic treatment option for children and teenagers. The brackets are connected by a metal wire and secured by ligatures. The wire or arch applies gentle pressure to gradually straighten the teeth.
Ceramic braces
As with metal braces, ceramic braces also work to straighten teeth but with a difference in material used that is more aesthetically pleasing, closely resembling the natural tooth enamel. These braces come in various shades that can be matched to the color of each individual's teeth, making them a more discreet option.
Appliances placed behind the teeth
Our "secret agents" of orthodontics are the appliances placed behind the teeth, which work diligently in the shadows to achieve a perfectly aligned smile without anyone even noticing! The brackets are positioned on the back of the teeth rather than the front making them the ultimate solution for those seeking an aesthetic aspect . Although relatively more expensive, they are worth the investment for their ability to remain hidden while providing effective treatment.
Invisalign clear aligners
Invisalign clear aligners are removable and almost invisible dental aligners that are tailored to each individual patient. These thermoformed Invisalign appliances straighten the teeth progressively with the help of a series of aligners, or trays.
Thanks to the various therapeutic solutions available, dental alignment is possible at any age.
Our orthodontic clinic in Geneva offers a range of options for different levels of discretion, including:
Clear braces (ceramic);
Metal-colored braces (great for teens!)
Braces placed behind the teeth for optimal discretion
Invisalign clear aligners.
Our orthodontist uses advanced technology, such as X-rays, photos, and optical impressions, to perform a complete analysis of your teeth and provide you with a detailed and personalized treatment plan.
If you would like to learn more about our orthodontic treatments or make an appointment, please contact us now!