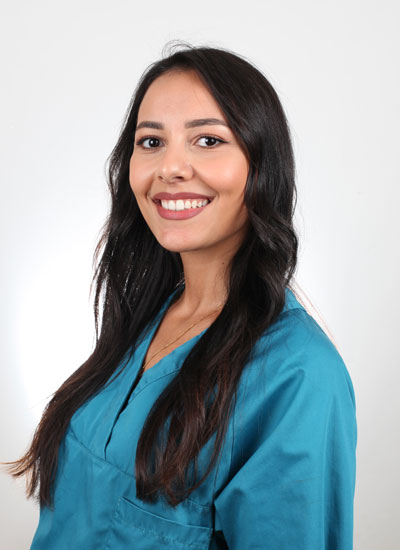 As a federally qualified dentist from the University of Geneva, Dr. Khda practiced dentistry in Verbier where she learned to manage emergency situations such as falls while skiing.
Passionate about dentistry, she sought further education through a PhD at the University of Geneva. The results of her research were presented at the 97th Congress of the European Orthodontic Society held in Cyprus and will soon be published in the European Journal of Orthodontics (Oxford University Press).
With a warm welcome followed by explanations, Dr. Khda will put you at ease. She is pleased to serve you in French or English.