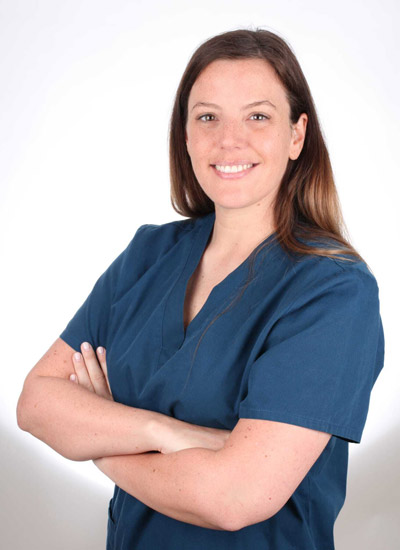 Graduated ar the University of Padua in 2015. In 2016, she obtained a master's degree in endodontics and worked for 7 years as a specialist in this field in various practices in Veneto, Italy.
From 2018 to 2021, she obtained two masters in orthodontics with traditional and modern techniques with invisalign.
From 2022, she continues her training by attending the MAS in digital dental technologies at the University of Geneva for complex aesthetic rehabilitations with digital planning.
She enjoys helping patients to find the best treatment plan to ensure their well-being.
She welcomes you in French, English and Italian.