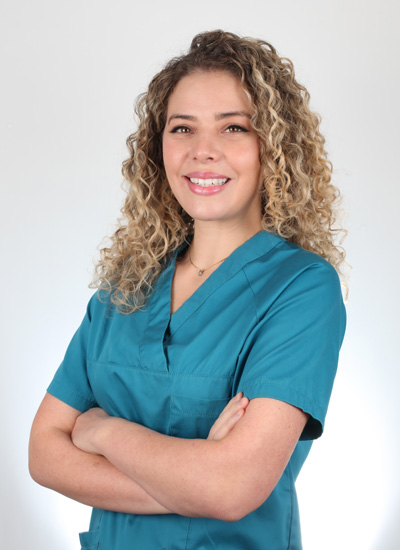 After graduating from the Université Libre de Bruxelles in 2009, Dr Wafa Soltana began her career working in private general dentistry clinics in Brussels, Belgium.
She then moved to Geneva, where she practiced in various dental clinics from 2015 to 2021.
Dr Soltana regularly attends training courses in order to provide her patients with state-of-the-art care.
She earned a certificate in surgical anatomy from Université d'AIX-Marseille in 2017 and a degree in implantology from Université de Lyon in 2019.
Known for her warm and friendly approach, Dr Soltana strives to establish trusting relationships with her patients and create a calm and relaxed atmosphere.
She provides services in French, English and Arabic.