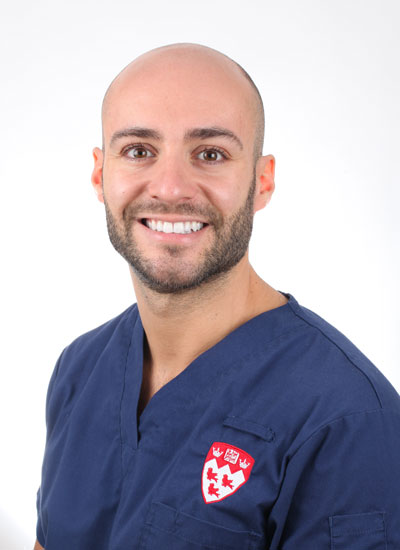 Doctor of Dental Medicine, specialist in Oral Surgery and member of the Swiss Society for Oral Surgery and Stomatology
Training:
Doctor of Dental Surgery from the Faculty of Dental Surgery of Bordeaux
Diploma of specialized studies in Oral Surgery – Paris VII
Professional experience:
2016 to 2020 – Intern in Oral Surgery at the Paris Hospitals (A.P.H.P)
2020 – 2022 – Private practice in Geneva and Morges
Skills:
Oral surgery, pre-implant surgery, orthodontic surgery and implantology.
Procedures performed:
Semi- or fully guided implant surgery (Straumann), immediate extraction-implantation, All on 4, All on 6.
Pre-implant bone augmentation techniques ( bone graft)
Orthodontic surgery (wisdom teeth avulsions, supernumerary teeth, ectopic teeth, frenectomy, corticotomy, dental traction device release and bonding, mini screws, mini plates).
Benign bone tumours of the jaws.